Post-traumatic stress disorder (PTSD) is a mental health condition that is triggered by experiencing or witnessing a traumatic event, and it does not discriminate.
A year after the Boston Marathon bombing, it has come out that more than 10% of the children who witnessed the event are likely to exhibit symptoms of PTSD.
There are three types of PTSD symptoms: re-experiencing, avoidance, and hyperarousal.
Common symptoms under these three categories are:
· Flashbacks, recurrent and persistent distressing thoughts and effort to ignore or suppress such thoughts
· Difficulty falling or staying asleep and/or recurrent distressing dreams/nightmares
· Avoiding places, objects or events that may remind a victim of the trauma
· Guilt, depression, mental numbness and worry
· Loss of interest in activities once enjoyable
· Difficulty concentrating and memory difficulties
· Hyper vigilance, irritability or outburst of anger
In addition to the children of Boston, the victims of Hurricane Sandy are suffering from the mental and emotional repercussions of such a traumatic event.
Other well-known victims of PTSD include veterans and active duty military members. One in three American troops returning from overseas experience PTSD, but less than 40% will ever receive help.
Victims of sexual assault are even more likely to suffer from this common mental condition. Almost 31% of sexual assault survivors develop PTSD at some point in their life, and 11% of those survivors are still experiencing symptoms of PTSD.
Anyone can experience a traumatic event and at least 70% of Americans do. Twenty percent of those who experience such events develop PTSD as a result.
Nancy Brisebois-Good LCPC, NCC is a licensed bilingual mental health therapist with the N*COMMON program at the Mental Health Association of Montgomery County. She works with newly arrived French-speaking, multicultural clients, who have mostly come from countries in West Africa, and are in the U.S seeking political asylum. Many of her clients suffer from PTSD, as a result of severe trauma and torture.
"Some of my clients have lost their families and everything they owned and they are here because they are being persecuted in their country," says Brisebois-Good.
These clients frequently suffer from nightmares, insomnia and constant fear. The triggers are sometimes hard to distinguish.
"Sometimes there's no trigger at all because they are constantly thinking about their trauma," says Brisebois-Good. "A slight noise can lead them to be jumpy and scared."
When it comes to treating these issues, Brisebois-Good is one of many who prefer Cognitive Behavioral Therapy (CBT). CBT is a method of treatment that addresses dysfunctional emotions and thoughts and the impact of these thoughts and feelings on a person's behavior.
Another method of treatment used by Brisebois-Good is Cognitive Behavioral Therapy for Insomnia (CBTI) which involves that the client filling out a sleep journal. Later on, the therapist can look at the journal to see what is most likely causing the insomnia and decide from there how it should be treated.
Exposure, Relaxation, & Rescripting Therapy (ERRT) is a cognitive behavioral treatment for trauma-related nightmares also used by Brisebois-Good.
Most of Brisebois-Good's clients have nightmares. By using ERRT, the client is able to (if they agree to do so) relive and discuss their nightmares with their therapist, where they feel safe.
When they do so, they discuss disturbing details of their nightmares. ERRT helps to re-script these details by supplying clients with the tools to empower themselves.
Brisebois-Good described a scenario where a client might have a nightmare about someone violently chasing them. She would tell them to imagine what they would do if they had all the superpowers in the world, and then she would ask them what they would do next.
"And that's when you start to see them smiling," says Brisebois- Good.
Over time, the clients are able to use ERRT techniques to create a more positive outcome in their nightmares. Soon, Brisebois-Good says, they are able to feel more assertive and confident while awake as well.
Several other techniques are used in these therapy sessions, such as narrative therapy, Gestalt, and relaxation techniques.
"Sharing their experience in a safe environment allows the clients to process the trauma," says Brisebois-Good. "Learning tools from all these modalities, provides them the knowledge and psycho-education necessary to be able to live in a more functional and comfortable way."
PTSD can often seem and feel very debilitating, but with treatment, recovery is possible.
If you think yourself or a loved one may be suffering from post-traumatic stress disorder, the most important measure to be taken is to offer emotional support.
For additional help:
National Center for PTSD: 1-802-296-6300
National Sexual Assault Hotline: 1-800-656-HOPE
Suicide Prevention Lifelines: 1-800-273-TALK, 1-800-SUICIDE
MHA Military/Vet Resource Line: 1-301-738-7176
Guest Blogger:
Rain Freeman, Summer Communications Intern
@_RainFreeman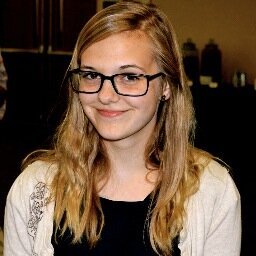 Mental Health Association of Montgomery County